Assets2Cash Affiliate Program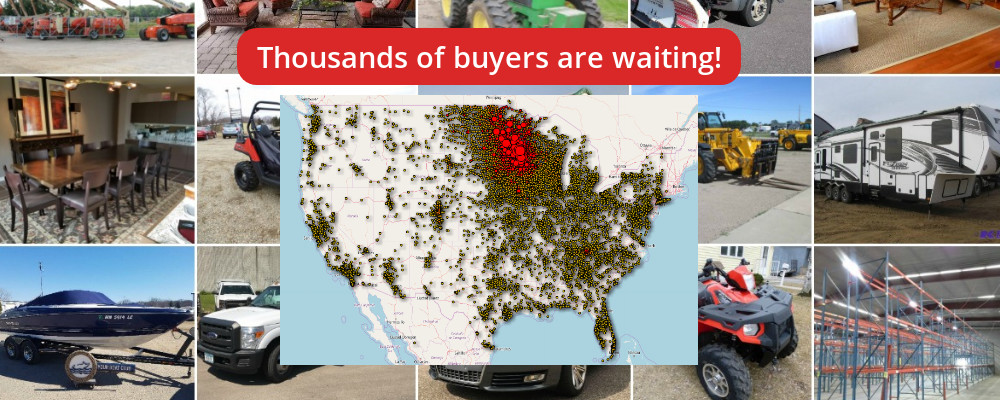 Note: this information pertains to becoming an affiliate auctioneer.
Become an

Assets2Cash

affiliate
Our philosophy is simple: Provide our bidders with the auctions they want and the exceptional buying experience they have come to expect.
Through this philosophy and hundreds of auctions over the years, Assets2Cash has experienced incredible growth fueled by our network of high quality independent affiliates. We are currently expanding our affiliate network and are interested in developing affiliate relationships in your area.
What is an independent affiliate?
Affiliates are business entities that use Assets2Cash as a venue to present online auctions to our large audience of buyers. Affiliates are responsible for all aspects of their business; from adhering to state and federal laws, collecting and submitting sales tax and contracting with and paying consignors. Since these businesses are not agents or franchises of Assets2Cash they are not constrained by sales quotas or territories and can operate their business when and where they choose.
Affiliates manage the auction process from start to finish and are typically compensated on a commission/fee basis that is agreed upon with the seller. Affiliates are responsible for developing their asset supply lines and seller relationships. These relationships vary by affiliate, but we have seen the primary sources of assets are:
Accepting consignments for one or more sellers and hosting the auction at the affiliate business location.

Contracting and conducting on-site auctions at the seller's location.

Procuring their own supply line of assets to sell and using

Assets2Cash

as an outlet for these assets.
Why join the network?
Growing Demand – Joining the affiliate network puts you on the fast track to an industry that is growing at a rapid pace. Auctions have evolved into the digital age as the switch to online venues and bidding platforms have brought in a new wave of buyers and sellers. Online auctions are quickly becoming one of the most time and cost effective ways for individuals and businesses to efficiently liquidate used assets.
Software – Assets2Cash bidding platform is not only easy and convenient for buyers; affiliates have full autonomy in conducting auctions from start to finish with multiple tools available to help expedite the process. From pre-auction formatting, to post auction settlement creation, the software was developed with the auctioneer experience and efficiency in mind.
Support – We recognize that when our affiliates success is our success. 10+ years combined experience in the industry has provided us with the experience and know-how to successfully manage online auctions. Through direct training, tutorials and videos we are able to pass that knowledge on and assist new affiliates how and when they need it.
Buyers – Auctions are a numbers game. Simply posting an auction on the Assets2Cash puts your auction in front a massive audience of motivated buyers. Assets2Cash will always be committed to bringing in new buyers through our comprehensive and multi-faceted marketing strategies.
Reputation – We take pride in the fact that we are able to facilitate a venue that can assist individuals to launch and sustain their own independently owned businesses, and it is not a responsibility that we take lightly. Every decision we make is based on the integrity of our product and the reputation of our website, those joining the affiliate network are agreeing to uphold that reputation and stand to benefit from a growing community of buyers and sellers that depend on it.
Learn More
Please fill out this form to learn more about the network and to take the next steps.
Fill out my online form.